Rossini caviar
Thermo Bag
Compact & travel-friendly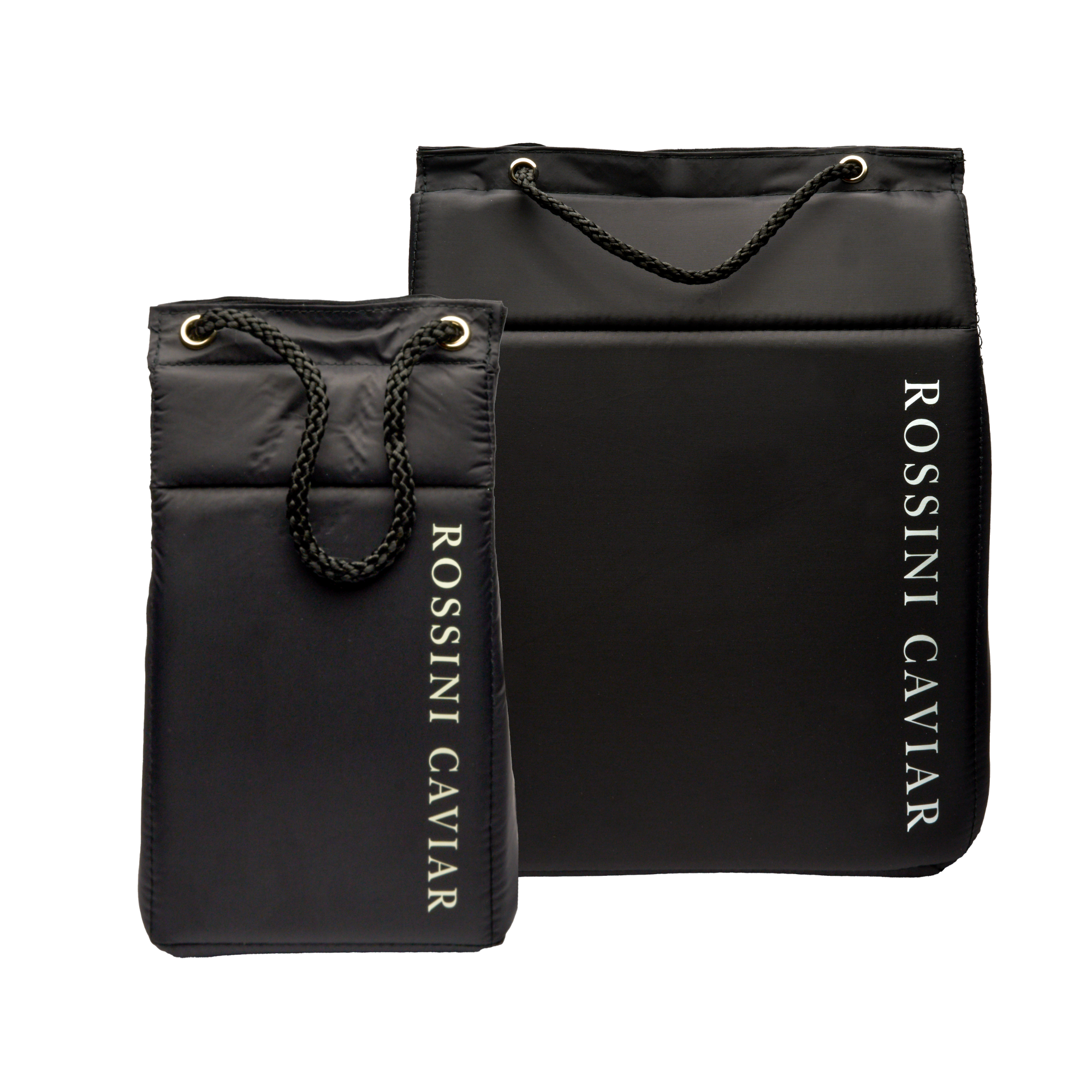 Compact and versatile thermo bags with ample space to retain impeccable insulation and protection for your caviar, salmon and roe.
Our thermo insulated bags are designed to safeguard the exquisite flavors of your caviar and roe during transportation. Crafted with innovation and elegance, these bags ensure that your culinary treasures remain perfectly chilled and ready to delight upon arrival.
Whether you're heading to an exclusive event, a dinner party, or a weekend getaway, our thermos bag are compact and travel-friendly. Its portable design ensures convenience without compromising on quality.
SMALL:
L: 12 cm
H: 24 cm
W: 11 cm
LARGE:
L: 25 cm
H: 35 cm
W: 11,5 cm