Rossini caviar
Organic Smoked Salmon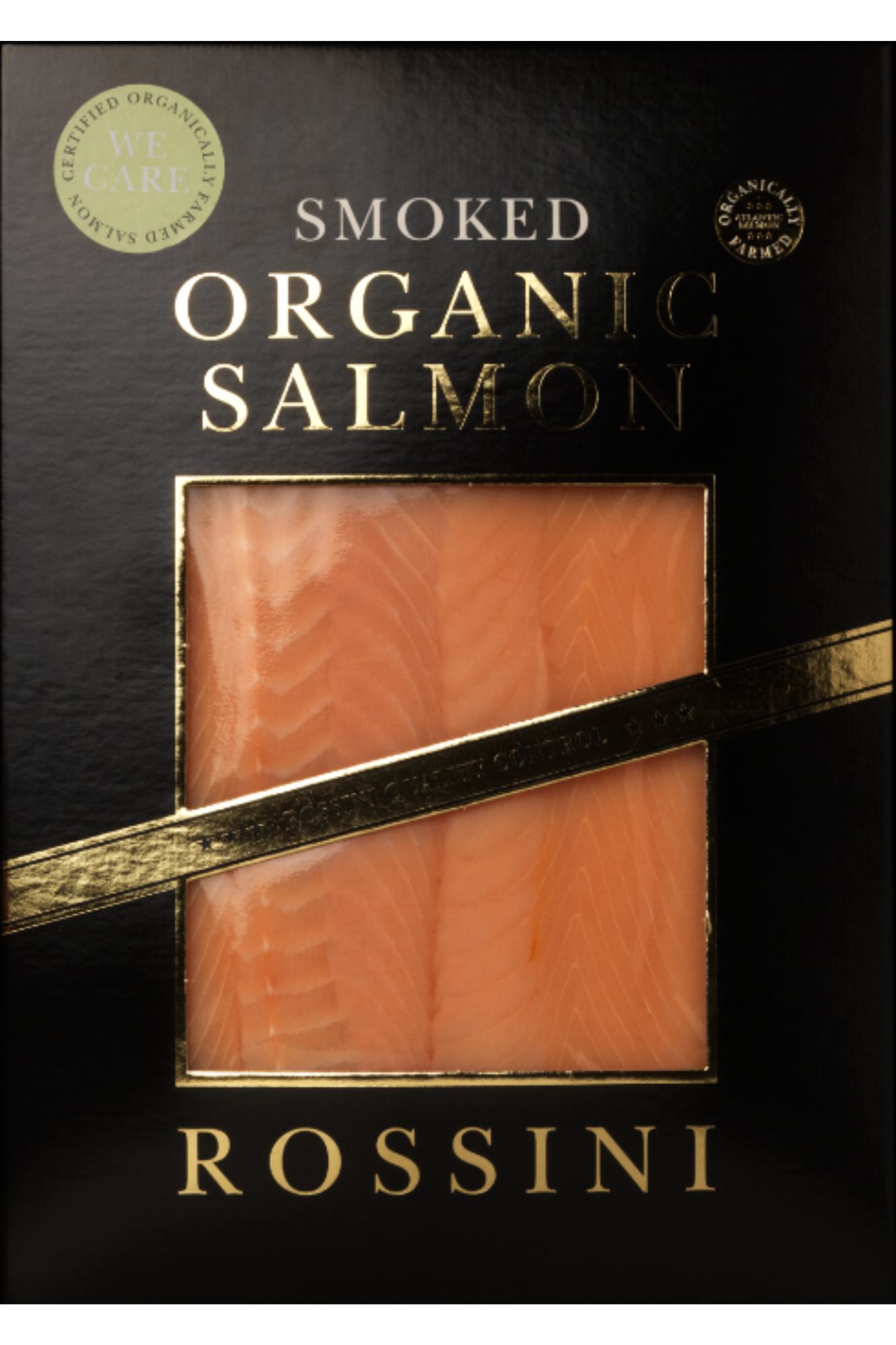 The organic smoked salmon from Rossini Caviar is raised in the Outer Hebrides, northeast of the Scottish mainland. The tidal water reaches 5 – 6 meters four times a day, allowing the salmon to frolic in plenty of fresh seawater.
The fish are fed with low-energy, natural fish feed, which allows the salmon to grow in a natural "unforced" way. This gives the meat a delicious taste and lean texture as well as low fat content.
INGREDIENTS:
97% Organic farmed Atlantic SALMON (Salmo salar), 3% salt, natural smoke
NUTRITIONAL DATA per 100 grams:
Energy: 673 kJ/161 kcal, Fat: 7,7 g (of which saturates: 1,8 g), Carbohydrates: 0,0 g (of which sugars: 0,0 g), Protein: 22,8 g and Salt: 2,9 g
traditionally smoked &
hand salted
Salmon from Rossini Caviar is produced by traditional smoking methods where salmon is hand salted and smoked in a beech wood smoke house for 20-28 hours. This method differs significantly from the modern industrialized smoking process; it's more time consuming and thus more costly. It is a lengthy process that requires experience and constant monitoring of the salmon but it is this timetested method that brings out all the important flavour nuances in the finest smoked salmon.